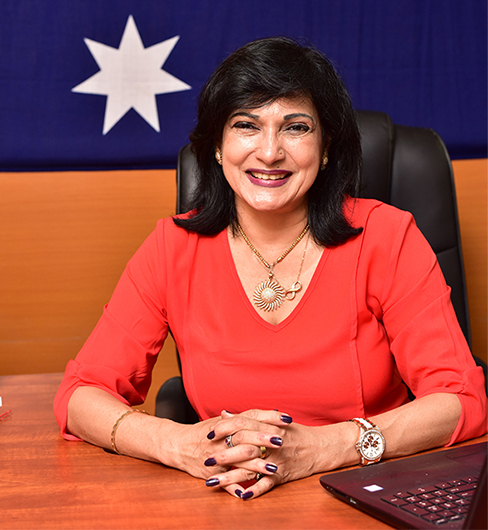 Sri Lanka's Leading Education Consultant with
15
Years Of Experience
Why GHC Global Education?
Ms. Minnell Vander Poorten is heading GHC global Education as Director Operations. She has over 15 years' experience in the industry. As an industry expert she is well connected both locally and in Australia.
► Personalized consultation by the Director Operation, Ms. Minnell Vander Poorten. ► Guidance to select the suitable study program/university/College that matches the requirements of candidates in terms of Academic objectives, career objectives and affordability. ► Coordinate and arrange scholarships for promising students. ► Assistance in obtaining offer letters from the selected university/College. ► Advising on IELTS (International English Language Testing systems) requirements & directing them to leading IELTS tutors in the island. ► Process visa applications for both students and their families. ► Correspond with Institutes and relevant Immigration Offices. ► Assist students in finding part time employments. ► Assist student in finding affordable accommodation. ► Co-ordinate with travel agents and arrange flight reservations for students. ► Co-ordinate airport pick up at the study destination. ► Initial consultation completely free of charge. ► Unlimited university options and migration pathways. ► Tips for writing a strong statement of purpose. ► We simplify the application and visa process. ► Advocating students pathways, programs and universities .